What? Water! What else?
Hari Ravikumar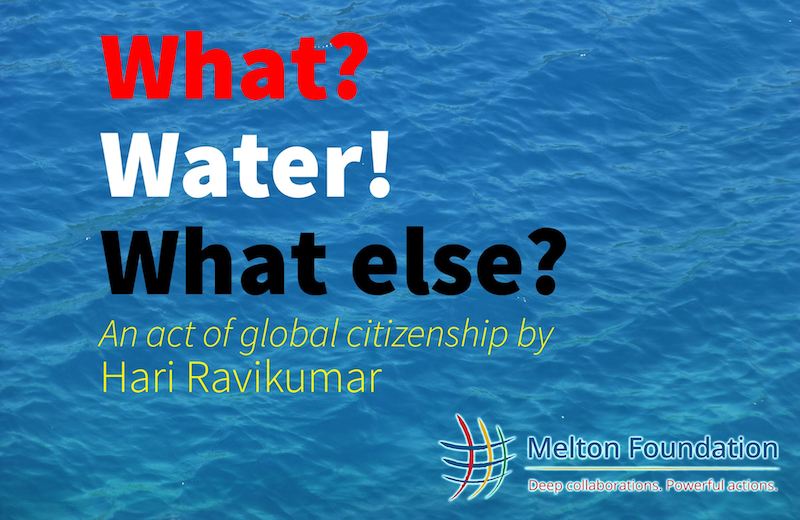 Hari created 12 posters about water conservation and posted them on Facebook so his friends could become aware of simple ways to reduce their water footprint. Hari told us, "it's amazing how much we don't know about things that affect our life. I personally learnt so much about water conservation."
Click here to see and share the posters on Facebook - and to use them for your work!
Comments
There are no comments