Great ideas and passion at work
Category: Fellow Updates | Author: Cristina Mardones | Posted On: Sep/16/2013
---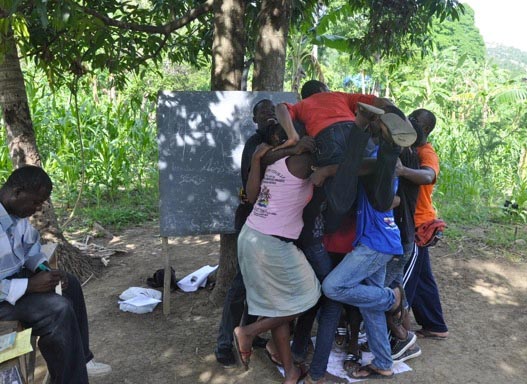 Often I have heard in classes how the "emigration of academic brains" has been a big issue because of globalization, putting into question the benefits of letting students of developing countries to receive a better education. As Fellows of the Melton Foundation we offered workshops to members of grassroots organizations in Haiti, and realized how wrong this assumption is.
The participants of the workshop came from different places of Haiti, including the rural community of Grand Boukan. During the five days of working together, they showed great passion and skills to improve the social conditions of their country, around deep issues like women empowerment, children's rights, agriculture and education.
In my free time, I really enjoyed discussing national politics, trying to get solutions to big problems together, engaging in the debate and stating their cases. Many of them study in the capital or in the neighboring country, Dominican Republic, and almost all of them are able to speak at least two languages. While I was there, I learned that education is an important issue for Haitians and that the well-educated youth we met carry a strong willingness to work for their beloved Haiti rather than "emigrate with their powerful brains to where the sun shines better."
Comments
There are no comments

Posting comments after three months has been disabled.