Fellow May Garces Promotes Peace Through Art in Israel
---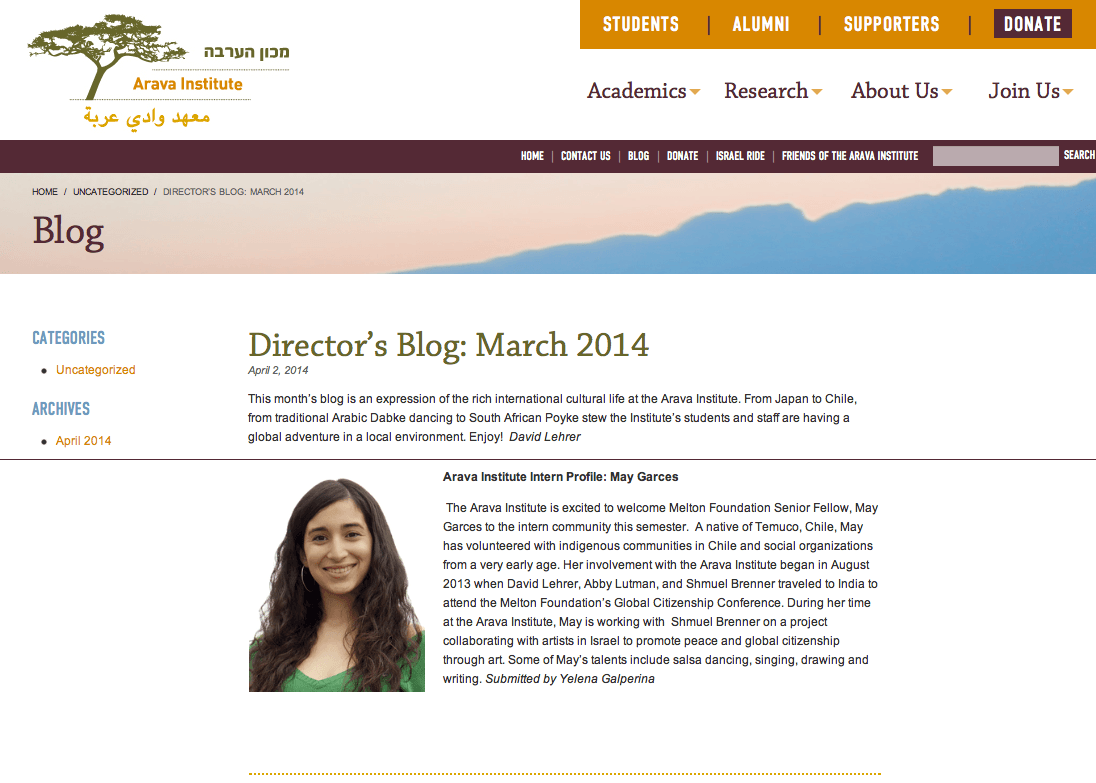 In April, we were delighted to see that the blog from the director of the Arava Institute in Israel features Melton Fellow May Garces who is interning at the Institute! May is working on a project with Dr. Shmuel Brenner, Director for The Arava Center for Sustainable Development, on a project collaborating with artists in Israel to promote peace and global citizenship through art. May is a visual and performance artist based in Temuco, Chile, who has volunteered with indigenous communities and social organizations for many years, and is currently working on the Punch! Art Empowered Project. You can read about her first experience at the Arava Institute here. As always, May is going places!
Comments
There are no comments

Posting comments after three months has been disabled.