Jo'burg: Fellows Prep Campaign to "Save The World" from Climate Change
Category: Fellow Updates | Author: Jolea Bryant | Posted On: Apr/02/2014
---
Campaigning for Climate Action - a Melton Opportunity to connect local solutions across continents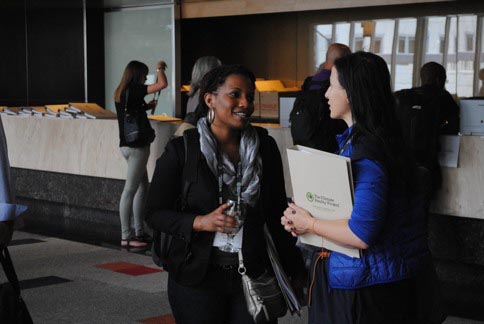 Could the climate crisis be the greatest threat humanity has ever faced? The Climate Reality Project thinks so, which is why they invited over 700 people from all over the world to Johannesburg, South Africa, on March 12 – 14, to participate in the Climate Reality Leadership Corps Training. The Leadership Corps is a global network of community leaders and activists committed to taking on the climate crisis. Since 2006, the Climate Reality Project has hosted these trainings in locations around the globe to convene grassroots organizers, scientists, entrepreneurs, and communications specialists from diverse backgrounds committed to help solve the Climate Crisis. The training in Johannesburg was, however, a little more extraordinary because there were five special guests in the room from the Melton Foundation's Climate Action Team. 
 
The MF Climate Action Team, comprised of eight Melton Fellows based in Chile, Germany, India, Mexico, Peru, and the U.S. and two representatives from our South African partner organizations Generation Earth and Lead SA, began meeting in February to plan a global campaign to help mitigate the climate crisis. By the time the team arrived in South Africa for the Leadership Corps training, they were already in high-gear and ready to advance the campaign to the next level.
 
The training commenced with an inspiring welcome from Maggie Fox, President and CEO of the Climate Reality Project followed by a stirring message about what climate change means for Africa and the world from Kumi Naidoo, Executive Director of Greenpeace International. Over the course of the next two days, the participants learned from former Vice President and Climate Reality Project Chairman Al Gore and a group of world-class scientists, strategists, communicators, and organizers about the science of climate change and how to talk to people across continents about the ways this crisis affects them personally — and what can be done to solve it. It ended appropriately with Maggie Fox putting forth the challenge to all participants to go out and "Save the world."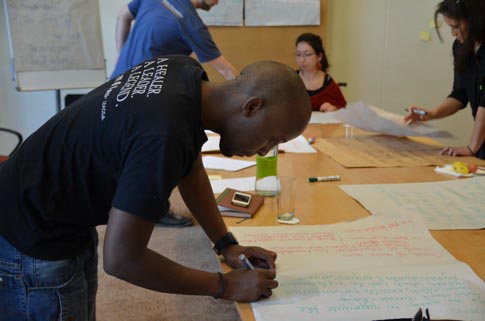 For the MF Climate Action Team, the work didn't end with the training. On March 15th, the team – joined by representatives from The Climate Reality Project – continued the hard work that began before Johannesburg. In a daylong workshop, the mission and vision of the global campaign came to life, and so did the campaign calendar to help coordinate the many inspiring actions on the ground across continents. Now, back at home, the team is taking action to implement the global mission in their local communities, across the MF network, and beyond.

Soon, the campaign will go live online, and we look forward to seeing many of you taking part in this action campaign and helping "save the world" and – more importantly – taking actions to ensure life of our future generations on this planet. Stay tuned!
--by Jolea Bryant

Check our Facebook page for more impressions...
Comments
There are no comments

Posting comments after three months has been disabled.