Global Goes Local – Melton Meetings Around the Corner
Category: Fellow Updates | Author: Lars Dietzel | Posted On: Jan/15/2015
---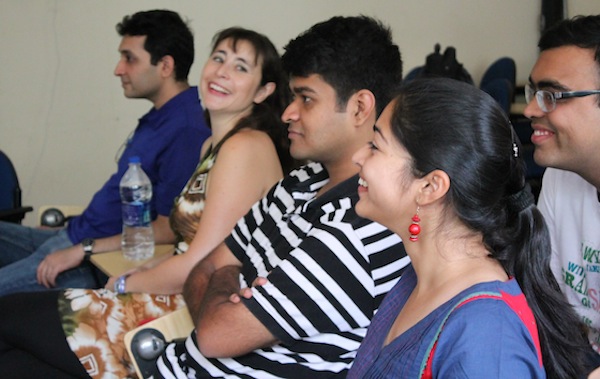 We're delighted to continue the Melton Meetings Around the Corner series, where global issues are brought local.
During March and April 2015, the Melton Foundation team is on the road to visit our partner universities and participate in the interviews of the New Fellows Selection Process, and we look forward to meeting our community at their doorstep.
CLICK HERE to tell us you are coming… we'll be delighted to see you!
Melton Meetings Around the Corner combine global Foundation news with a local flavor. They help us feel the pulse of our community, leverage the strength of the network, assess current initiatives of the Melton Foundation and develop perspectives for those to come, and much more – in an easy-to-access setting.
For the upcoming Melton Meetings, we look forward to explore the following topics:
Towards a comprehensive, scalable Learning Framework – quo vadis?
The pilot of the 100 Acts Program – lessons learned, and lessons to be learned.
Scaling the Idea Incubator – From sandbox to skyscraper?
Developing a Lifelong Engagement Model – condensing 25 years of experience.
Of course, there will be ample opportunity to clarify doubt or raise questions you may have about the Foundation and strengthen the bonds to local (or not so local) Fellows and friends of the Melton Foundation in the area:
| | | |
| --- | --- | --- |
| | 14 March | Jena, Germany |
| | 11 April | New York, NY, USA |
| | 11 April | BMS, Bangalore, India |
| | 12 April | UFRO, Temuco, Chile |
| | 12 April | San Francisco, CA, USA |
| | 14 April | DU, New Orleans, LA, USA |
| | 18 April | Shanghai, China |
| | <20-23 April> | ASHESI, Accra, Ghana |
|   | 24 April | FSU, Germany |
Comments
There are no comments

Posting comments after three months has been disabled.