Idea Incubator 2015: Help our ideas grow!
Category: Fellow Updates | Author: Victor Valenzuela | Posted On: Sep/04/2015
---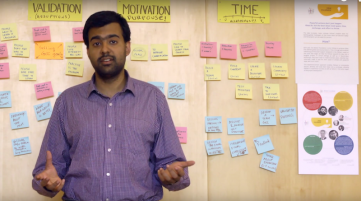 The Idea Incubator is a space for Fellows to develop creative solution to tackle global issues locally. Throughout the 3-month program, Fellows explore tools, access expertise and receive personalized support as they refine their ideas and translate them into action.
Meet the participants of the Idea Incubator 2015 and take a peak behind the curtain.
StoryTelling
The idea:
Storytelling is a practice to share information with others in an engaging way, but it's also the name of a current project team developed by fellows from different campuses that now is actually participating in the Idea Incubator. We want to promote stories to raise a sense of empathy and understanding exploring the world through the eye of other people using stories as a medium to spread simple small acts or attitudes from amazing people around the world and getting a moral from that.
We have gathered first experience already and look to take our project to a next level.
You can help us achieve that – click here to take the survey! 
Behind the idea: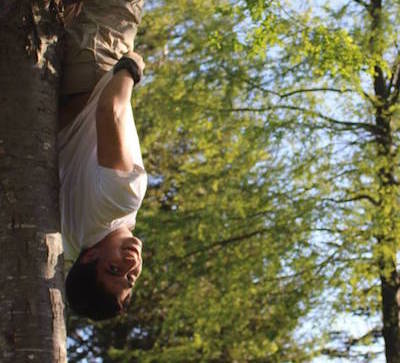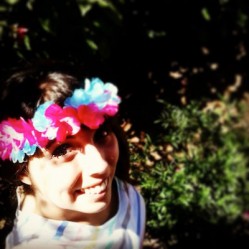 Esteban Torres has been a Melton Fellow since 2013. Civil Engineering  student with minor in biotechnology. Sports lover and dog trainer. He assisted to the climate reality leadership training in 2015. He strongly believes in the power of images and photography as a tool to spread messages and create awareness.
Javiera Muñoz has been a Melton Fellow since 2012. She is a Dentistry student by default, storyteller from heart. Blogger. She worked with global voices during 2 years (2013 -2014) and gave an interview to Al Jazeera. She is convinced that "you can attract more flies with honey than with vinegar".
Workout power
The idea:
Can we use sustainable energy harvesting technology to charge small electronic devices such as mobile phones while we exercise? The idea explores the convergence between lifestyle, technology and sustainability to help generate power through motion. While the prototype will be simple, it could be diversified and retrofitted onto other similar machines.
You can help refine this project idea: click here to take a short survey 
Behind the idea: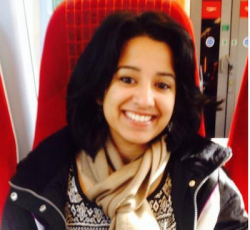 Ria Vijayan joined the Melton Foundation in 2014. She is a final year bachelor's student of mechanical engineering from BMS College of Engineering. She has been an advocate of sustainable lifestyle ever since her early school days, when incredible teachers made her aware of environmental degradation and instilled in jer a conscience to preserve nature and adopt sustainable practices. As a fellow of the Melton Foundation and as a citizen with a moving cause, she finds myself impelled to do something within her scope of power.
"The incubator program has been a challenging and fruitful experience where I came to question and better understand my project from a larger perspective and weave it into a business fabric. Apart from the technical challenges, which are thrilling, it is truly exciting to see engineers with a conscience work on sustainable energy thus nurturing potential change makers of the future."
Sustainable shopping app
The idea:
Climate change and the need to reduce our carbon emissions are hardly a topic that can be ignored. Apart from big picture solutions, it is also the responsibility of each of us, as consumers, to reduce our personal carbon footprint. This idea is about empowering individuals to make better purchase decision with a simple smartphone app. This app will not only help consumers calculate the carbon footprint of a product, it will also be educational, social and fun to use to help us live an overall more sustainable life.
Help refine the project idea! Give your feedback in this short survey. (Survey is in German because the focus audience for the pilot is in Germany)
Behind the idea:
Julian Klauke joined the Melton Foundation in 2011. He is currently doing his Masters in Peace and Conflict Studies at Philipps-Universität Marburg after having finished his bachelor's degree in Psychology at FSU. Trying to live a more sustainable life and being aware of the impact of purchase behavior, he's often faced with difficult decisions as there's hardly the perfect option available, and the choice is usually between a number of mediocre ones. To help himself and others who can't easily determine which product to choose from an environmental viewpoint, he has taken matters into his own hands to develop an app that will calculate the carbon footprint for any given product.
Waterless toilet
The idea:
The idea is about devising an alternative to the conventional toilet flush mechanism. The cornerstone of the idea is to replace water to drain the waste away and – at the same time – use the remains as a source of energy.
If feasible, this design will have the potential to save millions of liters of freshwater annually and could be promoted as a practical substitute for the water flush toilet in areas experiencing chronic water crunches, naturally arid regions, public restrooms, farms etc.     
You can help refine this project: Click here to share your thoughts in a brief survey 
Behind the idea: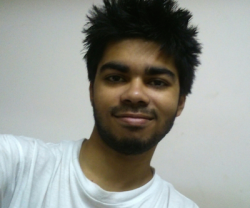 Mandeep Singh joined the Melton Foundation in 2015. He's pursuing a bachelor's degree in Mechanical engineering at BMS college of Engineering, Bangalore. He strongly believe that engineers should strive to improve and develop more sustainable ways of doing things. This proposal is an effort in that direction.
"The Idea Incubator Program has been of immense help to me. I owe my progress so far to the constant encouragement and guidance from my mentors, and a resourceful network of SFs in the Melton Foundation."
Comments
There are no comments

Posting comments after three months has been disabled.