Senior Fellows: Call for Godparents now open!
Category: Fellow Updates | Author: Lars Dietzel | Posted On: Sep/04/2015
---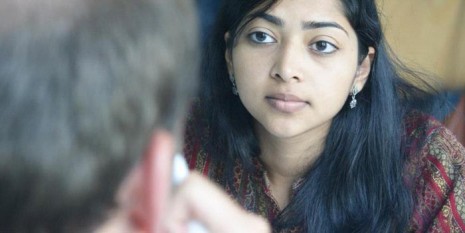 Have you ever wanted to empower and mentor a promising young person to help her dreams come true? Have you ever dreamed of being a fairy godmother (or godfather) to someone?
As a Senior Fellow, you can do just that - become a godparent and mentor to our New Fellows 2015.
For over 10 years, more than 90 Senior Fellows have guided New Fellows as they discover the diversity and potential that lives in this incredible Foundation and our community; they have told the many stories that have never been written down; they have build relationships rooted in trust and mutual respects.
Being a godparent is simple, fun, and a great way tell your stories of when you first joined the Foundation - and the many things that happened ever since you have been part of this Foundation. All it takes is to:
Share your experience as Melton Fellow via email, Skype, or social media
Discover and learn together
Help your godchild get the most out of the Melton Fellowship
If you feel you have become a little rusty in MF matters, don't worry! Being a godparent is a good opportunity for you to get first-hand insights from your godchild about what the MF is currently up to.
Sign up here before 19 October 2015 and meet your godchild soon!
Comments
There are no comments

Posting comments after three months has been disabled.