Get ready for the Melton Day Challenge!
---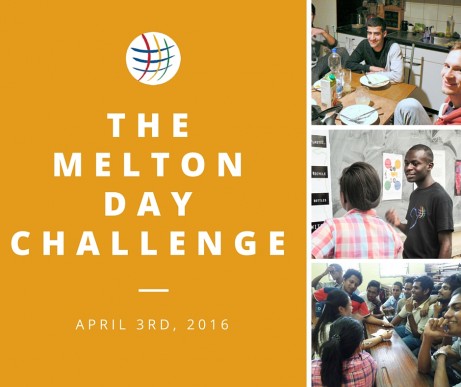 By now, you've been able to see how many amazing  Acts of Global Citizenship our Melton Fellows have performed in last year's campaign. Alone, these may be small gestures, but taken together, they truly show that you are making a difference in your communities.
Now, we want to take this one step further, and make sure our actions, combined, have even more impact in our communities. Are you ready?
We're excited to announce, for the first time, the Melton Day Challenge!
The Melton Day Challenge gives us the possibility to not only multiply an act, but also adapt it to a different cultural environment. Here's how:
Each Campus chooses one of the 12 selected outstanding and easily replicable Acts of Global Citizenship
The act can and should be adapted to your local context (you may not choose an Act originally from your own campus!)
At the Melton Day Call on April 3, each Campus will present what they have planned and how the adaptation will look like
The Act must be implemented and reported before April 30th!
Do you live far away from a Campus, but want to join? Replicate an Act in your community and let us know! 100-acts@meltonfoundation.org
Selected Acts:
Ashesi:
BMS:
DU:
FSU:
UFRO:
ZU:
Comments
There are no comments

Posting comments after three months has been disabled.