Call for SF Trainers: New Fellow Orientation 2019
Category: Fellow Updates | Author: Lars Dietzel | Posted On: Nov/27/2018
---
Join the trainer team of the next NFO in Berlin (Germany) from 15 - 20 March 2019!
After learning, sharing and working together online for over eight months, the most recent batch of Melton Fellows is coming together at the New Fellow Orientation (NFO) to deepen bonds of trust and develop necessary competencies and skills they need in order to tackle important issues in project teams with their peers around the world and at their universities.
WHAT HAPPENS DURING THE EIGHT MONTH ONLINE? (click for details)

The New Fellow Training introduces newly selected Melton Fellows to core aspects of global citizenship in order to build awareness for global issues and their local implications, strengthen their sense of responsibility as change agents in their communities and explore methods, tools and skills in order to take meaningful action in order to tackle global challenges with local impact.

Starting in July 2018, New Fellows have unpacked concepts like Global Citizenship, Intercultural Awareness, Design Thinking, Systems Thinking, Strategic Communication, Project Management and Storytelling. Through a modularized training approach, New Fellows are introduced to the concepts to then explore and practice relevant skills through hands-on tasks in order to collectively reflect on their experience and harvest key-learnings. By the end of their training, each New Fellow will have implemented a simple, meaningful Act of Global Citizenship together with a local partner organization.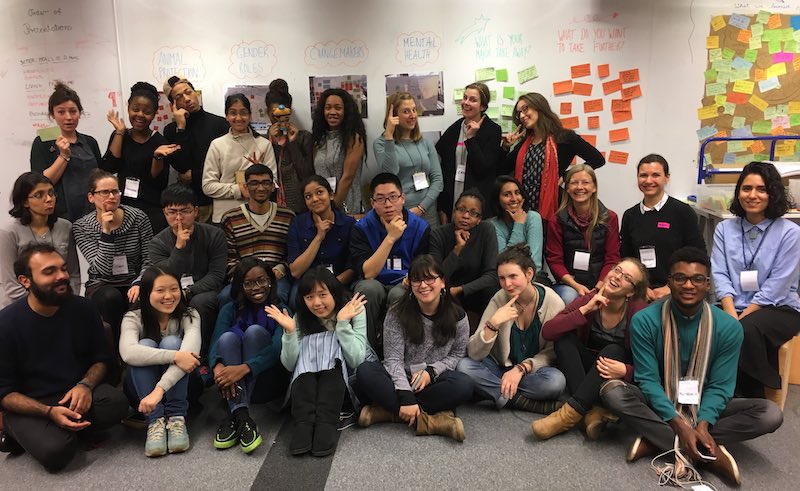 NFO - Framework & Competencies
The NFO concludes the eight-month online program. Over the course of five days, New Fellows will develop individual and collective competencies further, while deepening collaborative relationships rooted in mutual understanding and trust.
By the end of the NFO, New Fellows will form Project Teams around areas of shared interest in order to work together in addressing these issues in a meaningful and tangible way.
In addition, the NFO 2019 will focus on the following areas:
(Fellows) Wellbeing
Examples: Tips for managing stress, mindfulness, building emotional intelligence, empathy, how to nurture healthy meaningful relationships with others, managing team dynamics when things don't go as planned...etc.
Project Management
Examples: Tips for successful project planning and execution, how to develop a value proposition, time management, how to identify and tap resources, working in virtual teams, etc.
Senior Fellow Trainers & Mentors
The NFO is a space for Senior Fellows to support New Fellows as they develop professional skills and to help them understand and leverage the power of the MF network in order to yield impact.
We are looking for up to five Senior Fellows to join the NFO Orga Team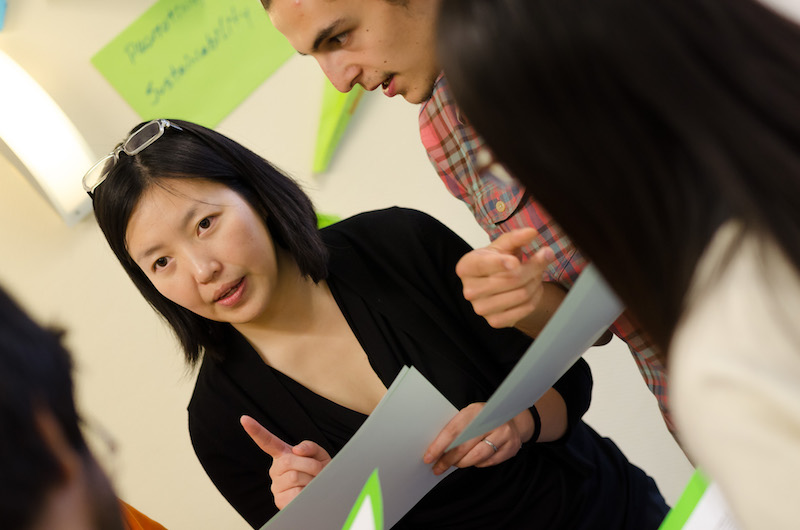 1) as trainer, which requires:
Expertise in any one of the focus areas listed above
Experience as trainer and/or workshop facilitators
Ability to design and deliver a dynamic workshop in any of of the areas listed above
2) as communications lead, which requires
Experience in communications and marketing
Excellent writing skills (in English)
Advanced social media skills
In addition to the subject matter expertise listed above, SFs interested in applying should be
willing to share their journey as global citizens and inspire the new generation of Fellows.
available to travel to Berlin and participate in the full duration of the NFO (15-20 March 2019).
able to assist at least two online meetings with the Orga Team prior to the NFO.
How to Apply
All Senior Fellows, who meet the above requirements and are available at the time of the NFO, can apply. The Melton Foundation will provide a grant in support of travel expenses to Berlin as well as lodging and meals for the duration of the NFO.
Here's how to apply:
Make sure your Fellows Profile is complete and up-to-date.
We will base our decision on the information provided in your basic profile, contact information, and professional information.
Send a letter of motivation together with

A summary of your expertise in the respective area applying for.
If you apply to be a trainer, make sure to include a summary of your experience in workshop facilitation.
An outline of the activity / training you propose to do at the NFO. 
We are always looking for novel ways of building competencies - surprise us.
A short recap of one or more aspects of your life that exemplify global citizenship in action and/or that highlight the relevance of the MF in your personal and professional development
Please email your applications to program(at)meltonfoundation.org by 15 December 2018.
For further questions or more information, please don't hesitate to contact Alafia Stewart or Lars Dietzel directly.
Comments
There are no comments

Posting comments after three months has been disabled.