Call for SF Trainers & Facilitators: Co-Lab 2020
Category: Fellow Updates | Author: Lars Dietzel | Posted On: Dec/17/2019
---
Join the team of trainers at the Global Solvers Co-Lab: 13-5-3 UN-limited!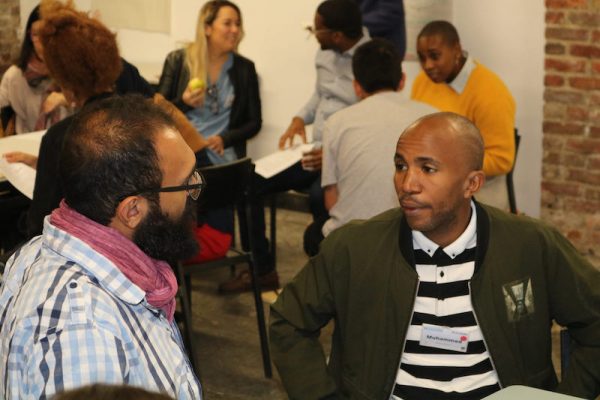 Happening from 7-12 June 2020 in Gotha & Jena (Germany), the Global Solvers Co-Lab: 13-5-3 UN-limited provides a platform for up to 20 young SDG practitioners from across identities, cultures, sectors, scientific backgrounds and professions to join hands, hearts, and minds to forge actionable pathways towards advancing sustainable development at scale.
After a vastly successful Co-Lab in 2018, we are once again convening emerging leaders aged 20-30 to explore, engage and collaborate around three eminent Sustainable Development Goals (SDGs), namely: Climate Action (Goal 13), Gender Equality (Goal 5), and Good Health and Well-Being (Goal 3).
Designed as a transformative action learning experience, the Co-Lab is embedded in a 5-month peer-learning journey, starting with virtual onboarding activities prior to the event and continued mentoring and support following the activities.
 
We are calling suited Senior Fellows of the Melton Foundation to join the #CoLab2020 team as trainers and facilitators.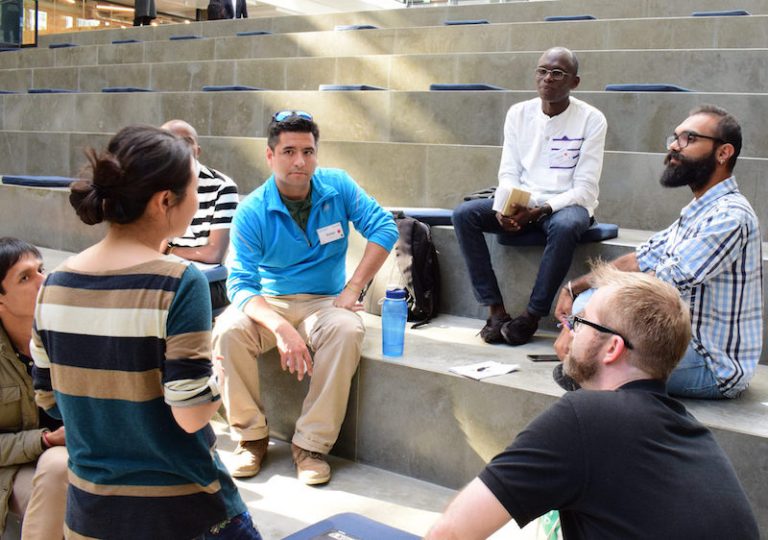 Joining the Co-Lab team of trainers is a unique opportunity to
contribute with experience, know-how and drive to help forge collaborative solutions,
work with and learn from with top-nudge professionals from our own community and beyond, and
support participants from to hone skills and catalyze solutions with sustained impact on SDGs 13, 5 and 3.
Furthermore, Co-Lab trainers will have the unique opportunity to be early pioneers of the development & refinement of the 'Leadership Track' program*, which we expect to present and consolidate with the upcoming Co-Lab.
*A one-year program inspired by the Strategic Plan 2020-2025 , the 'Leadership Track' aspires to complement the Melton Fellowship by focusing on project collaboration and capacity building of emerging SDG practitioners joining from emerging Melton Foundation hub locations and possibly beyond.
 
Who should apply:
Senior Fellows of the Melton Foundation, who meet the below criteria, are eligible to apply for the opportunity:
Advanced knowledge and practical experience relating to the focus-SDG domains 13, 5 and 3.
Expertise in these SDGs can include (but not limited to) community projects, professional experience in the field, strong vocal interest and proof of engagement in the domains of Climate Action (Goal 13), Gender Equality (Goal 5), and Good Health and Well-Being (Goal 3).
Expertise and solid track-record in one or more of the following areas: Intercultural Collaboration, Team Development, Design Thinking, Project Planning, Network Building, Performance Management, (Strategic) Communications, (Social) Business Development, Storytelling, Fundraising, Impact Modelling or Systems Thinking.
Commitment to support participants as well as colleague trainers with skills, tools & networks.
Mentor and/or Trainer experience & track-record of collaboration- & diversity-based teamwork (face-2-face & online).
Engaged in and/or well connected to social impact space (in their community and/or globally).
Availability to actively participate throughout online & face-to-face elements of the Co-Lab.
Interest in contributing to the development of the 'Leadership Track' Program leading up to the Co-Lab.
How to apply: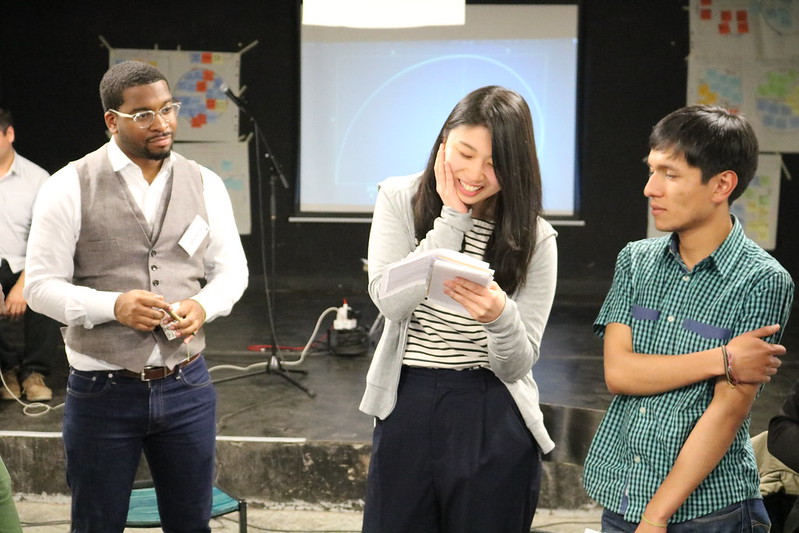 Applying to the team of Co-Lab Trainers consists of 3 simple steps:
Complete and update your Fellows Profile.
 
Prepare the following application materials:

Your CV accounting for relevant knowledge and practical experiences
A Letter of Motivation addressing the following aspects in no more than 1500 words:
-- Your expertise and (previous) experience in focus-SDG related domains.
-- Your experience as a trainer and/or facilitator.
-- Your contribution to / engagement in the social impact space.
An initial outline of one or two tangible ideas for Co-Lab activities/workshops that integrate capacity building and focus-SDG areas (We are looking for novel ways of building competencies on the basis of an embedded, collaborative paradigm - surprise us!)

While drafting your application, please include substantial, tangible instances and demonstrable references to corroborate the skills and experiences indicated above. Feel free to add any other facets or relevant aspects to your application not listed above, as you best see fit.
 

Send your completed application materials to global-solvers@meltonfoundation.org by 19 January 2020.

Following the application deadline, the Co-Lab organizers will select up to five of the best-suited candidates to join the team of Co-Lab trainers and facilitators. The Melton Foundation will offer a grant to successful applicants in support of travel to Gotha & Jena (Germany), as well as lodging and meals during the event.
You can expect to receive an update about the status of your application by mid-February 2020.
​
For further questions or more information, please don't hesitate to contact us at the above email ID.
Comments
There are no comments

Posting comments after three months has been disabled.