Call for Trainers & Facilitators: SDG Solution Academy
Category: Fellow Updates | Author: Lars Dietzel | Posted On: Feb/20/2020
---
Share know-how, equip SDG practitioners with key-skills, empower young change-makers at the 3rd African Youth SDGs Summit (1-3 July 2020, Accra, Ghana)!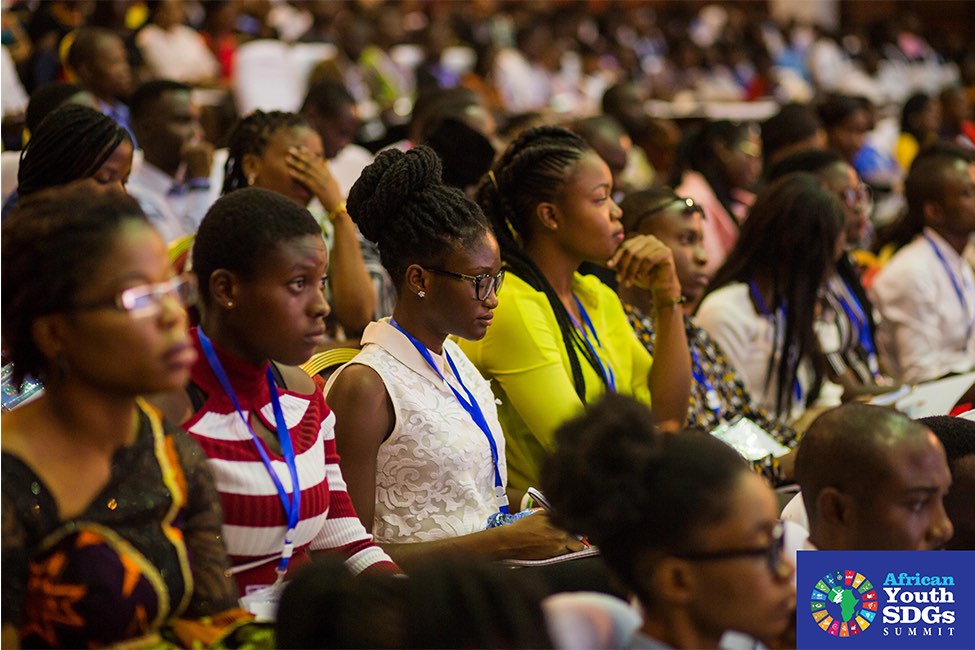 Under the theme Unleashing the Full Potential of Youth to Deliver the SDGs in the Next Decade, the 3rd African Youth SDGs Summit coincides with the 5-year journey milestone of the Sustainable Development Goals (SDGs) adoption - and it will present a critical point of reflection/turning point towards unleashing the full potential of the youth to deliver the SDGs in the next decade.
Launched in 2017, the Summit has evolved to become an important multi-stakeholder platform for the youth, national governments, UN entities, local and international organizations, and the private sector. This 3rd iteration of the summit aspires to convene 1000+ young leaders, SDG advocates, students, government officials, development practitioners and world leaders for 3-days of constructive dialogues, debates, awards, networking and exchange of knowledge towards attaining the SDG target by 2030.
Being a long-term content partner to the summit organizers, the Melton Foundation (MF) has been invited to host the SDG Solution Academy at the 3rd African Youth SDGs Summit. An integral part of the summit, the SDG Solution Academy consists of different capacity building workshops that equip summit participants with key-competencies to further their impact in the SDG space.
 
We are calling suited Fellows of the Melton Foundation to join the team of trainers of the SDG Solution Academy unfolding at the 3rd African Youth SDGs Summit (1-3 July 2020 in Accra, Ghana).
​
Why Apply?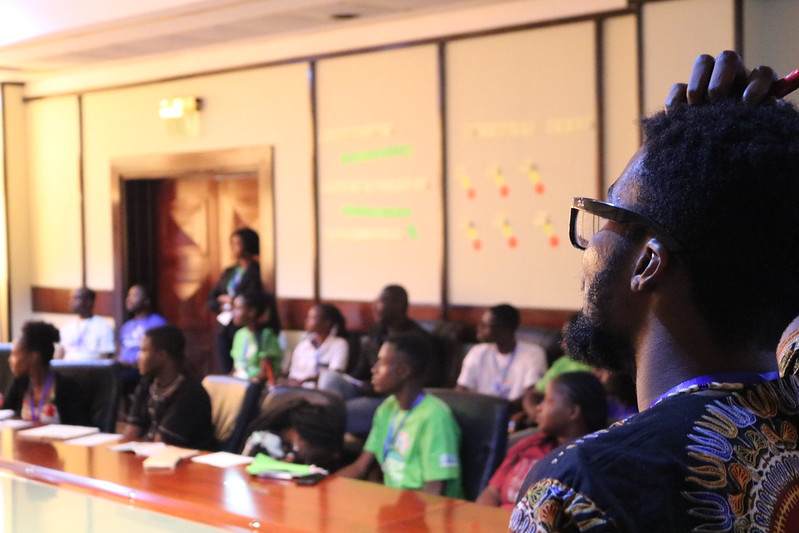 Being a trainer at the SDG Solution Academy is a unique opportunity to
Further your professional profile as trainer and facilitator at one of Africa's most important multi-stakeholder platform for SDG attainment
Work with and learn from accomplished professionals from the MF community and beyond
Connect to diverse stakeholders of the SDG impact space joining from across Africa and beyond
Empower summit participants from across Africa to hone important skills to further their impact on the SDGs
Experience local culture first hand and meet up with our Fellows, partners, and friends at Ashesi and beyond
Help position the MF as a proponent of global citizenship practice in one of our emerging Global Citizenship Hubs and beyond
Furthermore, trainers at the SDG Solution Academy will play a pivotal role in adapting the MF's #100Acts of Global Citizenship methodology for wider audiences and thus contribute to the development of the Campus SDG Innovators*, an emerging project partnership between MF, Divergent and Youth Advocates Ghana.
*An SDG Bootcamp oriented at university students in Accra and later across Ghana and Africa, the Campus SDG Innovators leverage the MF's Acts of Global Citizenship methodology to engage students in developing and testing novel ideas to advance the SDGs, allowing varied approaches and collaborative initiatives to emerge.
Who Should Apply?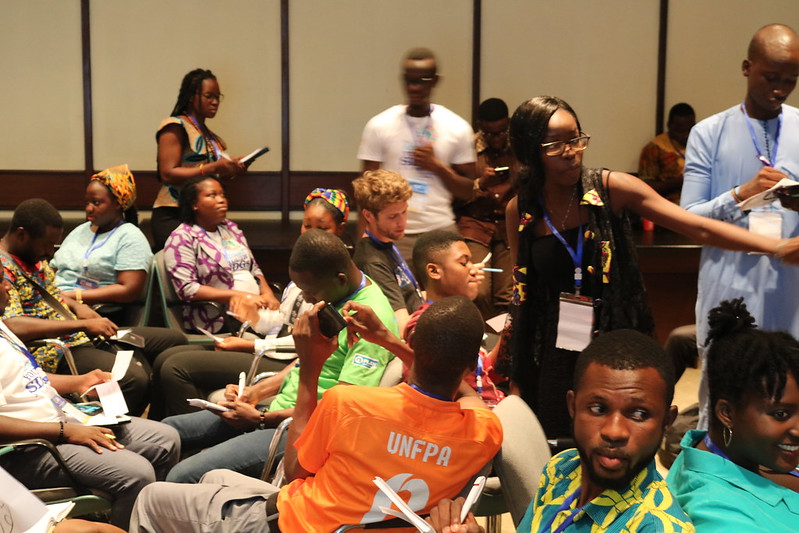 Fellows - Junior or Senior - of the Melton Foundation, who meet the below criteria, are eligible to apply for the opportunity:
Knowledge about and commitment to the UN's Agenda 2030 and the 17 Sustainable Development Goals (SDGs)
Expertise and solid track-record in one or more of the following areas: Intercultural Communication, Team Development, Design Thinking, Project Planning, Community Organizing, Performance Management, (Strategic) Communications, Storytelling, (Social) Business Development, Fundraising, Impact Modelling, Network Mapping and/or Systems Thinking.
Experience and practice as a workshop facilitator and/or trainer, also with intercultural and/or highly diverse groups
Commitment to support participants as well as colleague trainers with skills, tools & networks.
Availability to participate in online & face-to-face elements of the SDG Solution Academy.
Interest in contributing to the development of the 100 Acts Tool Kit leading up to the summit.
What to expect?
Together with another trainer, you will develop a 3-hour workshop session to be implemented as part of the SDG Solution Academy. In line with the MF's experiential learning paradigm, the session should be designed in a hands-on and engaging way and should have well-defined learning goals. You can expect to facilitate that workshop twice or three times between 1-3 July, each time with a different set of participants.
Following the Summit, you would help facilitate a 'Train of Trainers' session, supporting young facilitators for the Campus SDG Innovators with practical know-how and tips regarding facilitation techniques, managing audiences, designing engaging sessions, etc. Further details are yet to be confirmed, the activity, however, would be scheduled shortly after the summit, possibly on 4 or 5 July 2020.
Plus, there may be an opportunity to visit our Fellows, partners, and friends at Ashesi University - pending confirmation and availability.
Prior to and after the summit, the trainer team will collaborate online to prepare for and follow-up on the activities.
How to apply?
Applying to the trainer team at the SDG Solution Academy consists of 3 simple steps:
Complete and update your Fellows Profile.
 
Prepare the following application materials:

A Letter of Motivation addressing the following aspects in no more than 1500 words:
-- Your commitment and/or (previous) experience in SDG-related domains.
-- Your experience as a trainer and/or facilitator.
-- Your motivation to join the trainer team at the SDG Solution Academy
Your CV accounting for relevant knowledge and experience(s)
An initial workshop outline with ideas on how you would structure and implement the activity.
(We are looking for ideas that integrate capacity building and SDG attainment on the basis of an embedded, collaborative paradigm - surprise us!)
​While drafting your application, please include substantial, tangible instances and demonstrable references to corroborate the skills and experiences indicated above. Feel free to add any other facets or relevant aspects to your application not listed above, as you best see fit.
 

Send your completed application materials to grants@meltonfoundation.org by 15 March 2020 (extended deadline).
With this Melton Opportunity, we support up to six* Melton Fellows to contribute to the SDG Solution Academy by bringing their experience, know-how, and passion for experiential learning and collaborative solutions to Accra this July.
The Melton Foundation will offer a grant** to successful applicants in support of travel to Accra, Ghana; lodging and meals throughout the event will be provided by the summit organizers.
You can expect to receive an update about the status of your application by early April 2020. ​
* The total number of grants available may vary depending on the funds invested per grant as well as the success of local fundraising efforts.
​** Melton Opportunity falls under the MF Grant Policy. All rules and regulations apply. ​
For questions or further information, please don't hesitate to contact us at the above-indicated email ID.
Comments
There are no comments

Posting comments after three months has been disabled.