Meet the 2015 Deep Divers!
---
Preparations are in full swing for this year's Deep Dive in Mañuco School, Chile. The 2015 Deep Dive team has been participating in online sessions and learning about the educational system in Chile, about the target region and the school in anticipation of their visit to Temuco and Galvarino on July 25.
Meet this year's team: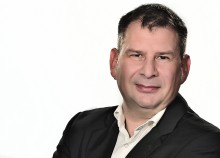 Olaf (Germany)
Olaf Schiller studied engineering at Chemnitz University from 1990 to 1992, then studied Art History and German at the Friedrich Schiller University in Jena. He then took up various roles in both private and state offices, working for the automotive industry, social projects and the German federal office. Until 2009, he worked as the director of the center for unemployed at-risk seniors in Bernkarstel. Between 2009 and 2014, Olaf was Federal Agent of the Federal Employment Agency in Trier. He currently serves as an officer in the municipal administration of Schweich and is responsible for benefits for asylum seekers. Olaf also participated in the first MF Deep Dive, which took place in Haiti in 2013.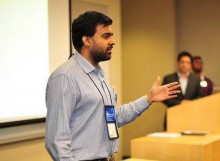 Hari (India)
Hari Ravikumar is a writer and musician. In the past he worked as a programmer with Infosys, editor/content manager at the Melton Foundation, and teacher/administrator at the Subramaniam Academy of Performing Arts. His interests include Eastern wisdom, education pedagogy design, math, literature, and films. Hari loves traveling and learning new languages; he often combines the two and has been at it ever since he became a Melton Fellow in 2003.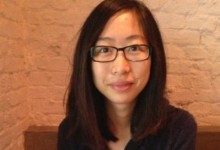 Biyun (China)
Biyun Hong, a Melton Fellow from Batch 2009, graduated from Zhejiang University in 2012 with Dual Bachelor Degrees in Sociology and English. Biyun was an active participant in Melton activities such as the ZU social service project supporting the education of two underprivileged primary schools in rural China and organizing TEDxMFZU (the first TEDx collaboration of the Melton Foundation). Upon Graduation in 2012, Biyun joined a Customer Relationship Management agency fully owned by the German Bertelsmann Group. In the spring of 2014, Biyun joined a Shanghai-based Internet start-up company as Partnership and Event Manager.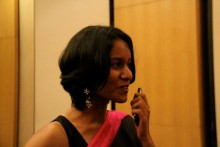 Himani (India)
Himani is an Industrial Engineer and currently persuing her Masters in Material science. She is always delighted to partake in new experiences, but has a few familiar favorites, such as painting, travelling, learning new languages and reading. Although her academic interests and hobbies are difficult to reconcile, she still manages to pursue her passions and continues to look for more, especially after being introduced to a much larger world through the Melton Foundation in 2012.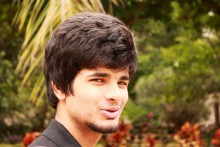 Gaurav (India)
Gaurav Visvanathan is a Mechanical Engineer and is currently pursuing his Masters in Energy and Environment. He has been a Melton fellow since 2013 and has been volunteering for an NGO called U&I which teaches underprivileged children for the past two years. His interests include travelling, trekking, playing basketball and making people laugh. He also enjoys researching and is passionate about developing alternate sources of energy for developing a sustainable future. Gaurav loves learning new languages and through it developing an understanding of one's culture.
 
Comments
There are no comments

Posting comments after three months has been disabled.