2016 Conference: Us vs. The Others?
Our future is only possible together!
(Für Infos auf Deutsch, klicken Sie bitte hier!)
Societies around the globe are undergoing profound changes, and global migration – especially people fleeing from conflict – is only one of multiple factors that influence these changes. 
In Europe and beyond, we're experiencing the urgency to discuss different processes and challenges of change. The situation of migrants as well as reactions within the society are currently widespread topics. However, to understand the context of changing societies, we need a debate that looks beyond the topic of migration and considers all related aspects as well.
With the goal to portray and tackle the "bigger picture" of changing societies, the Melton Foundation is hosting a two-day conference at its partner university in Germany, Friedrich-Schiller Universität in Jena, bringing together local and global practitioners, thought leaders, civil society – including migrants and refugees – in order to engage them to use global citizenship as a method and a toolbox to work together and develop a fresh perspective on modern day society, global interconnectedness and local resilience.
The Conference Us vs. the others? Our future is only possible together!  Changing perspectives in changing societies will encourage discussions around several aspects of changing societies. We want to face potential fears and prejudices and understand why these occur. This understanding will help to identify new paths for a shared future, as well as strengthen awareness of the current situation, its complexity, and future societal challenges and changes.
The event will be kicked off on Friday with inspiring talks, followed by interactive workshops on Saturday, and concluding with a plenary session. The event is co-sponsored by the Ernst-Abbe Stiftung.
Co-Sponsor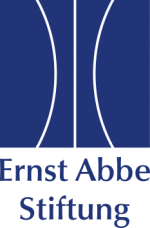 Talks
Friday, June 17th, 5 p.m. - Astoria Hörsaal, FSU Jena, Unterm Markt 8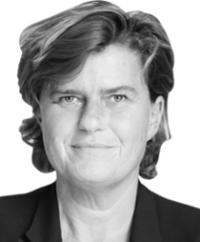 Global citizenship is the answer to solving the refugee crisis!
Christine Carabain, NCDO - Netherlands National Committee for International Cooperation and Sustainable Development
In this talk, Christine will link global citizenship with the issue of refugees worldwide. She starts by relating the formal and moral dimension of global citizenship to the status of refugees. She will then focus on the specific ways global citizens can contribute to solving issues related to refugees. Is there a specific role for global citizens regarding this global issue? Which features and skills are important for those who want to be part of the solution?
Why do people flee, and what does that have to do with us? The difference between self-image and responsibility.
Dr. Luisa Conti, Intercultural Studies and Business Communications at Friedrich Schiller University Jena
The public discourse on migration often ignores the global context. Instead of identifying and naming Germany and other developed countries as the main cause of refugee movements, the debate goes back and forth between exclusion and generous inclusion of those concerned. At the same time, through the idea of a so-called "clash of civilizations" promoted by the media and politicians, a distorted image of the "other" is created which in turn justifies social and global inequality. Through a historical and economic perspective of global relations, a new perspective on migration is possible, with global justice and human rights at the center. Participants will be given suggestions to escape the dominating discourse and enable collective responsibility.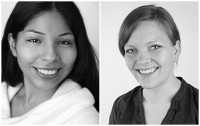 We are all (anti-)social: The mysteries of basic psychological processes behind 
social dynamics
Larissa Nägler and Stefanie Hechler, Department of Social Psychology at the Friedrich Schiller University in Jena
Social psychology works by the credo: "We are all pro-social, we are all anti-social, and we are all alike". But what does this actually contribute to the solution (and problem) of our current social and political issues? The answer: It's more complicated than one may think. Our talk will concentrate on the social psychology of relations within and between social groups. Social psychology presumes that there are few bad people, but a lot of bad circumstances. Thus, different group processes lead to extreme attitudes and behavior (i.e., nationalism, prejudice, discrimination), but also respect and reconciliation. However, to explain is not to excuse. The integration of basic social psychology with personal worldviews of right and wrong remains a difficult task.
Listen Up! A Crash Course in Empathy
Pedro Poblete, Melton Fellow, Psychologist, Engineer, and Design Consultant 
Pedro takes us on a personal story around the world. It is a story of getting to know one's privileges and how to deal with oppression. Knowing our passions, our values, our stories, our sufferings is essential if we want to build a future together. He argues that, in order to achieve unity, we need one thing: to listen. We need to listen to ourselves and to listen to others, to analyze critically who we are and where we come from, and to do the same for other people. 
Workshops
Saturday, June 18th, 10 a.m. and 2:30 p.m.
Carl Zeiss Str. 3 – SR 306, 314, 315, 316, 317 & HS 4 
Global Citizenship: A framework for action
Melton Foundation 
What is Global Citizenship and how can it help you to become a changemaker in your society? This workshop helps you identify an issue in your society you feel passionate about and design a specific act to contribute to its solution. We will look at your problem from different angles to help you gain new perspectives on it and to become aware of the bigger picture. Knowing your own potential is important in order to take responsibility and to become active! You will explore your skills and resources and search for key stakeholder to find possible solutions in your own surroundings. The last step before action is to break down your act into something tangible and share it with others to engage them to join. The aim of this workshop is to leave you inspired and with a concrete proposal of how to become active!
Why are we prejudiced and what can we do? Group processes that challenge and enrich harmonious relations in society
Larissa Nägler M.Sc., Dipl.-Psych. Stefanie Hechler, Jena University Social Psychology Department
From a social psychological perspective, we learn and discuss how and when group identities foster prejudice and discrimination in the current changing environments (i.e., increasing migration, globalization). Together we search for valid approaches that foster positive relations among different societal groups. Finally, we discuss how those can be transported and implemented into the current debate on refugee politics.
Is Germany contributing towards forced migration?
The Voice Refugee Forum e.V.
In this workshop, Miloud will examine how far Germany and other Western countries are involved in the causes that lead people around the world to flee their home countries. Using examples like the wars in Afghanistan and Iraq, as well as some Western countries' reactions to the Arab Spring in Syria, Libya, and Egypt, we will focus on different economic, political and defense aspects of the relations between these different regimes and Germany. We will also discuss the behavior of European citizens towards these topics: how much do Europeans know about the relations of their countries with countries torn by conflict? Which comes first for Germany: national interests or human rights?
"Intercultural" - what does that mean to us?
Peter Plappert, One World Network Jena
​In this workshop, we will start from a critical perspective of racism and use many participatory methods to reflect on the anthropological adventure our own relationship to "culture". What actually makes up our understanding of "German-ness" ? On what factors is this understanding based, and how fluid is it? What does our self-concept mean for dealing with the "other"? And finally: with what cultural understanding do we tackle the question of who or what "belongs to Germany", and how can we oppose those who claim for themselves the right to define the answer?
Pronouncedly diverse! How do we shape a diverse future?
Frauke Peisker, Children's Language Bridge (Kindersprachbrücke) Jena

How can we practically shape a diverse, social future through COMMON communication? Linguistic integration is often referred to as a key process of integration. We think this especially because we use language for mutual understanding – it conveys information. However, we can help to facilitate the contact of refugees and immigrants with the German language not only through German language courses and volunteering in language training! Using practical exercises and in working groups, we want to explore opportunities to use language as a tool in our heterogeneous everyday together. In doing so, we hypothesize that knowledge of German not only enables understanding, but also creates participation.